The connection of user, system, data and artificial intelligence. With our software components you can analyse data, evaluate measurement results, monitor your measurement network and apply machine learning. Swisens software components incorporate all our experience in dealing with BigData, artificial intelligence and the operation of real-time measurement systems.
At the same time, Swisens maintains the philosophy of an open approach to data, the use of open source technologies and maximum freedom for our customers.
Our software at a glance:
SwisensDataExplorer is a browser-based software with helpful tools for checking measurement results and monitoring hardware components in the SwisensEcosystem. Whether for a single measurement system or a network – SwisensDataExplorer ensures simple and fast analyses of the measurement data and operating parameters and paves the way for the independent use of machine learning for all user classes.
Further benefits of SwisensDataExplorer:
Examination of time series of measurement data
Histogram evaluation based on particle sizes
Monitoring of operating parameters and system status
Analyse current and historical time series, particle concentrations and data sets
Instant Access
The measured particles and measurement data can be retrieved and visualised within a few seconds and accessed browser based.
Simple data analysis
The integrated analysis tools allow fast and efficient data analysis. Both locally and via remote access.
AI interface
Process data sets and train machine learning models – all on one platform.
Open Source
Licensed according to the GLP standard, we make independent optimisations and extended areas of application possible.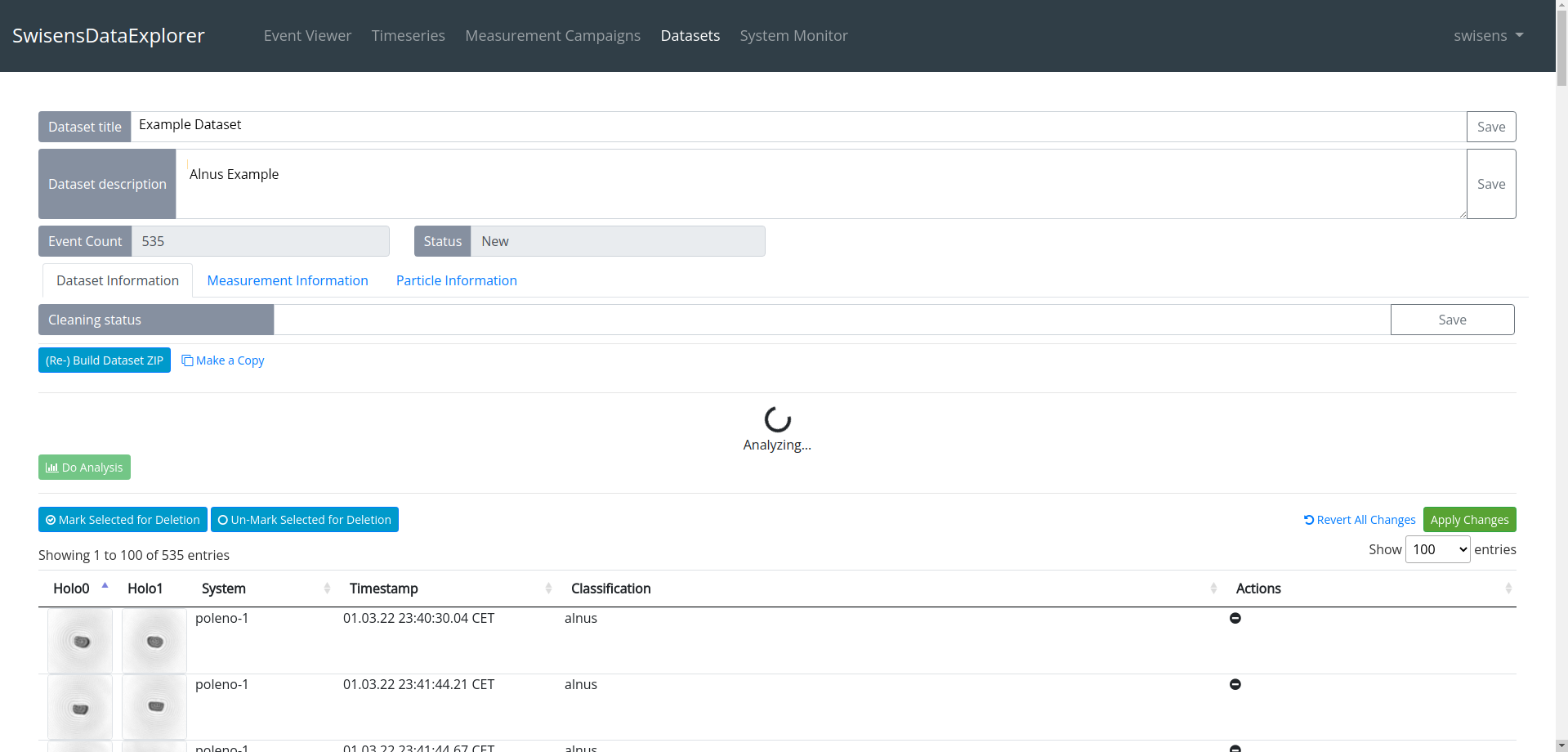 Analysis of data sets of measured particles.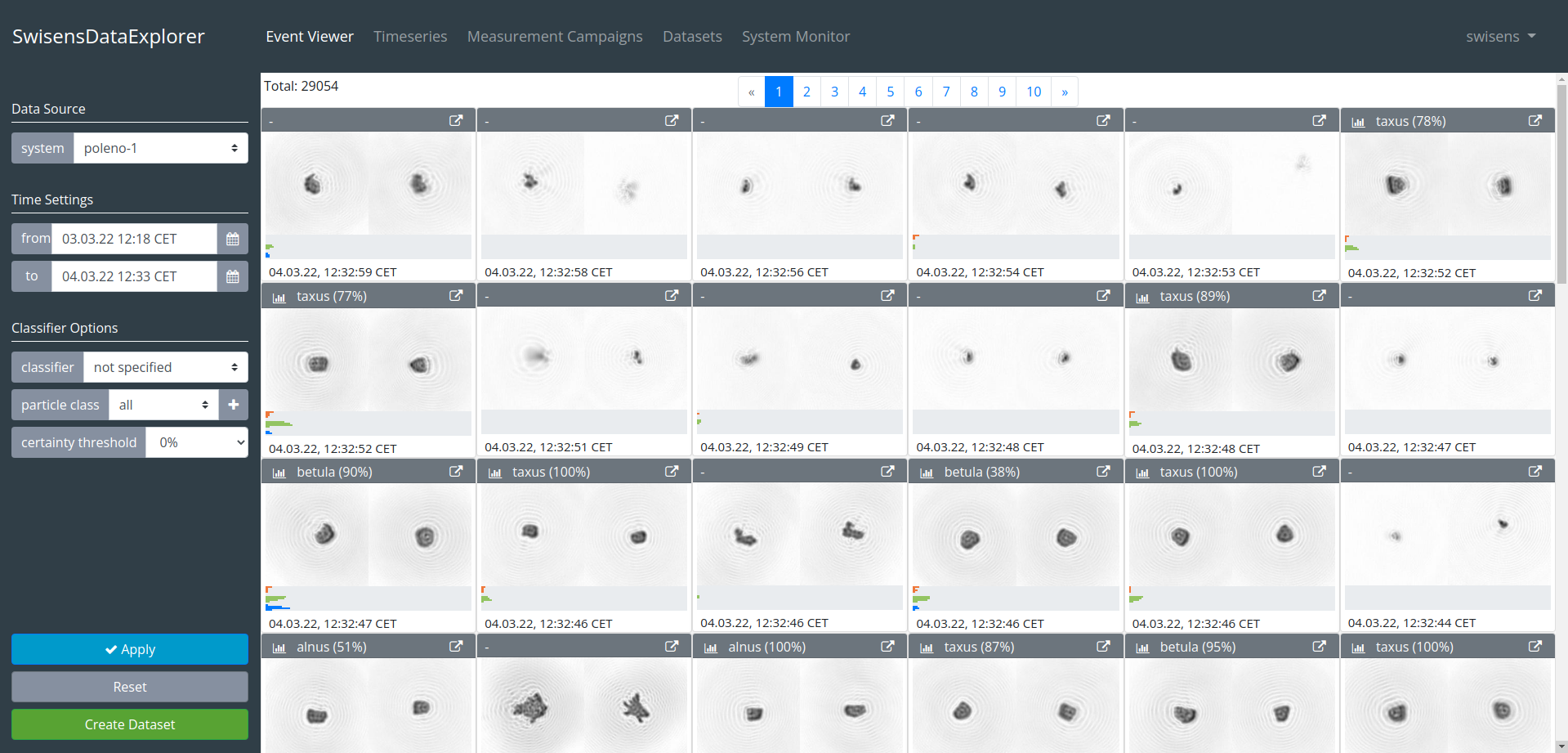 Overview of all measured particles, summarized as measurement events in the Event Viewer.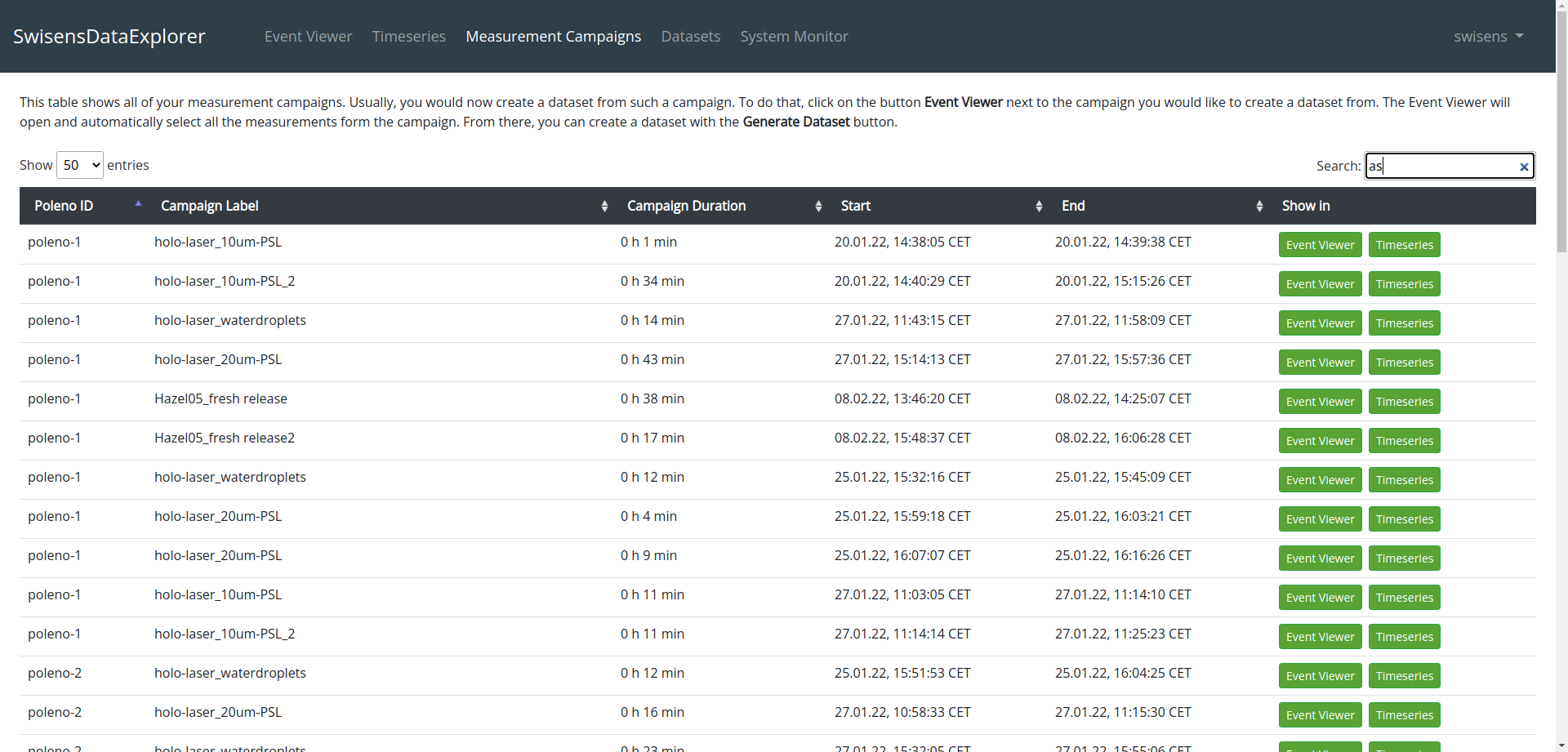 Overview of all data sets generated by users. A data set counts several measurement events within a campaign duration.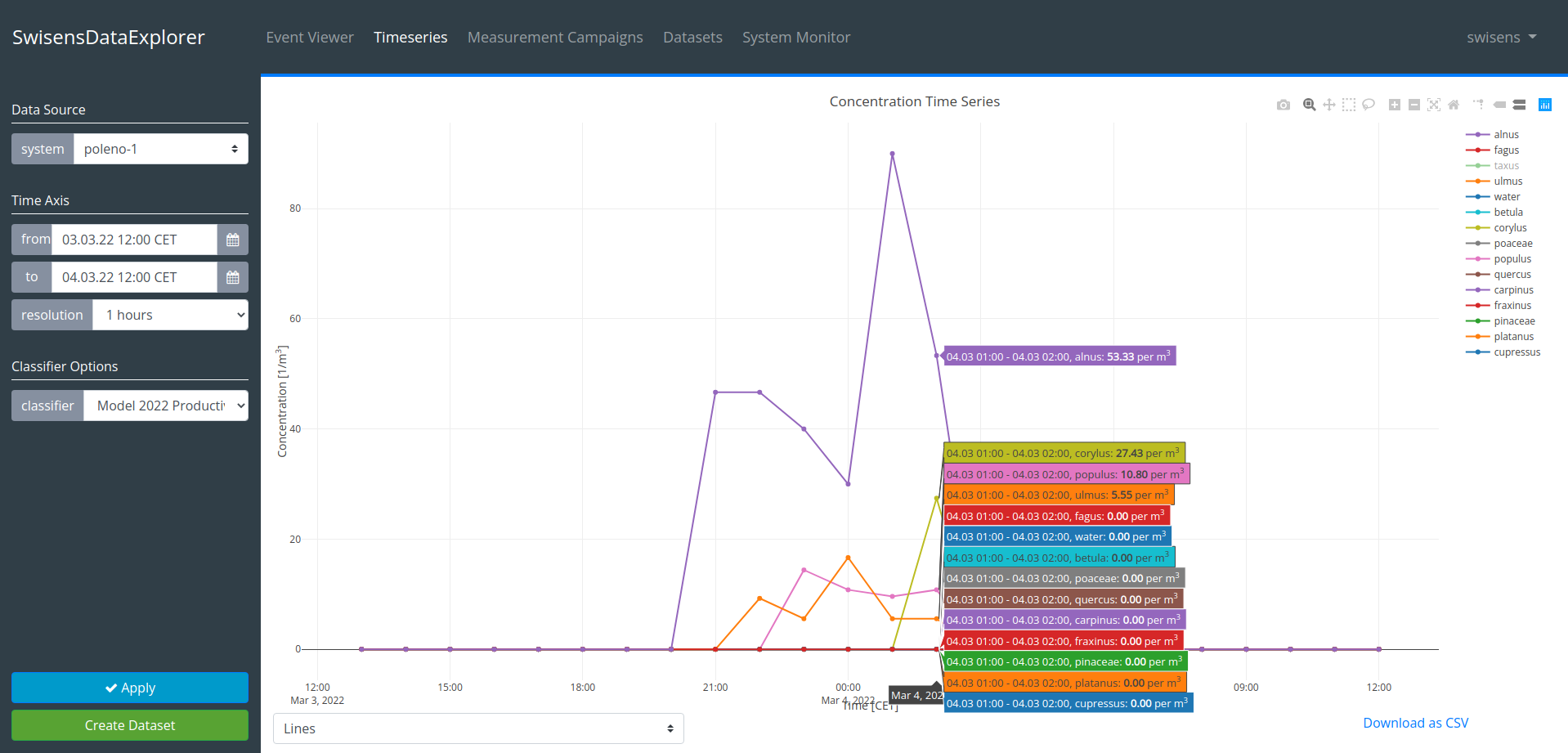 Checking the time series of measurement data and identification results.
Learn more in our tutorials
SwisensDataAnalyzer is a tool set that enables an efficient analysis of large amounts of data in the deep dive of our measurement systems. With the ability to measure aerosol particles in real time, we automatically move into a BigData environment. For advanced data analysis or expressive data visualisation, SwisensDataAnalyzer offers a clear and platform-independent working environment based on Docker Containers, Jupyter Notebook Containers and Python Modules.
The SwisensDataAnalyzer is the portal to valuable data and a pioneering solution for working with aerosol data for research and development projects. With the SwisensDataAnalyzer, data analysis is just a few clicks and code lines away.
Further information in the Swisens FAQs
Reproducible analysis
Thanks to Docker Containers, the data can be analysed in a platform-independent and reproducible way.
Flexible data access
The data can be retrieved either from the personal computer, from an external database or directly from a SwisensPoleno.
SwisenDataExplorer integrated
For fast import and export of data sets from your network or measuring system.
Open source
Licensed according to the GLP standard, we make independent optimisations and extended areas of application possible.
Learn more about Docker: https://www.docker.com
Learn more about Jupyter: https://jupyter.org
Learn more about Python:
https://www.python.org
Learn more in our tutorials
This is what our
satisfied customers say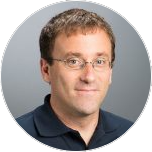 Benoît Crouzy –
Surface Data, Project Manager Swiss Automated Pollen Network
Federal Office of Meteorology and Climatology MeteoSwiss
"Swisens has shown to be a service-oriented partner in any case, addressing requests diligently. Our suggestions have always been heard and have been systematically translated in technical improvements. In short, Swisens AG has shown to be strongly oriented towards client and market needs. Finally, the tests we performed with Swisens AG resulted in a fruitful scientific exchange. In all, it is for us a great pleasure to recommend Swisens AG for operational or research projects in the field of automatic pollen measurements."
read more >>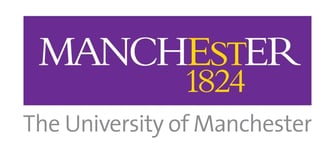 Prof Martin Gallagher –
Centre for Atmospheric Science,
University of Manchester
"I speak on behalf of my colleagues who are Urban Observatory Principal Investigators and Research Collaborators from the University of Manchester that we have rarely seen, or been provided with such exemplary support as that provided by Swisens. Swisens customer support has been remarkable given the current situation, from remote training and commissioning to rapid support for hardware and software tools specific to our needs to extremely well organised seminars that actually focus on customer feedback and needs. In particular we have been impressed with the Swisens open source data approach and their attention to different users specific needs. Swisens technical innovations has already generated enormous interest in a bioaerosol-aerobiology community that until recently has been limited with respect to real-world and near real-time detection and importantly quantification of airborne bioaerosol concentrations. Their approach has developed significant rapport with multi-disciplinary researchers and Swisens should be lauded for this."
read more >>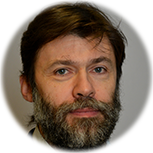 Mikhail Sofiev –
Research Professor
Atmospheric Composition Research Department
Finnish Meteorological Institute
"The Finnish Meteorological Institute is very satisfied with the cooperation of Swisens AG. The agreed research and development programme is progressing well and mutual openness and collaborative atmosphere strongly supports it. Swisens participated in a workshop and supported the scientists in recording the test data based on the cooperation agreement. A particular outcome of the workshop was a new procedure for the calibration of real-time monitoring systems based on the SwisensAtomizer. It has been proven to deliver cleaner results than the approaches tried so far in different countries. FMI is very satisfied with cooperation of Swisens AG. Our suggestions regarding software tools were quickly accepted and implemented by Swisens engineers. We are indeed happy to work with Swisens and start opening real-time data to professionals in Finland."
read more >>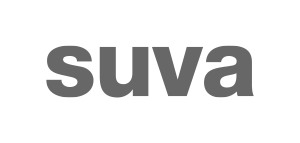 Debora Käser –
Team Leader
Department for Work Safety / Health Protection
Suva
"Being able to aerosolize different powder samples in the lab to perform experiments related to occupational health has been one of our challenges. With the SwisensAtomizer at hand, we now have a small device which helps us to produce a stable dust atmosphere to load filters in a consistent manner, serving as calibration filters for later analysis. Swisens AG has always shown great support concerning our demands on the SwisensAtomizer. We are delighted to collaborate with Swisens AG."
read more >>